RYA Dayskipper Online Theory Course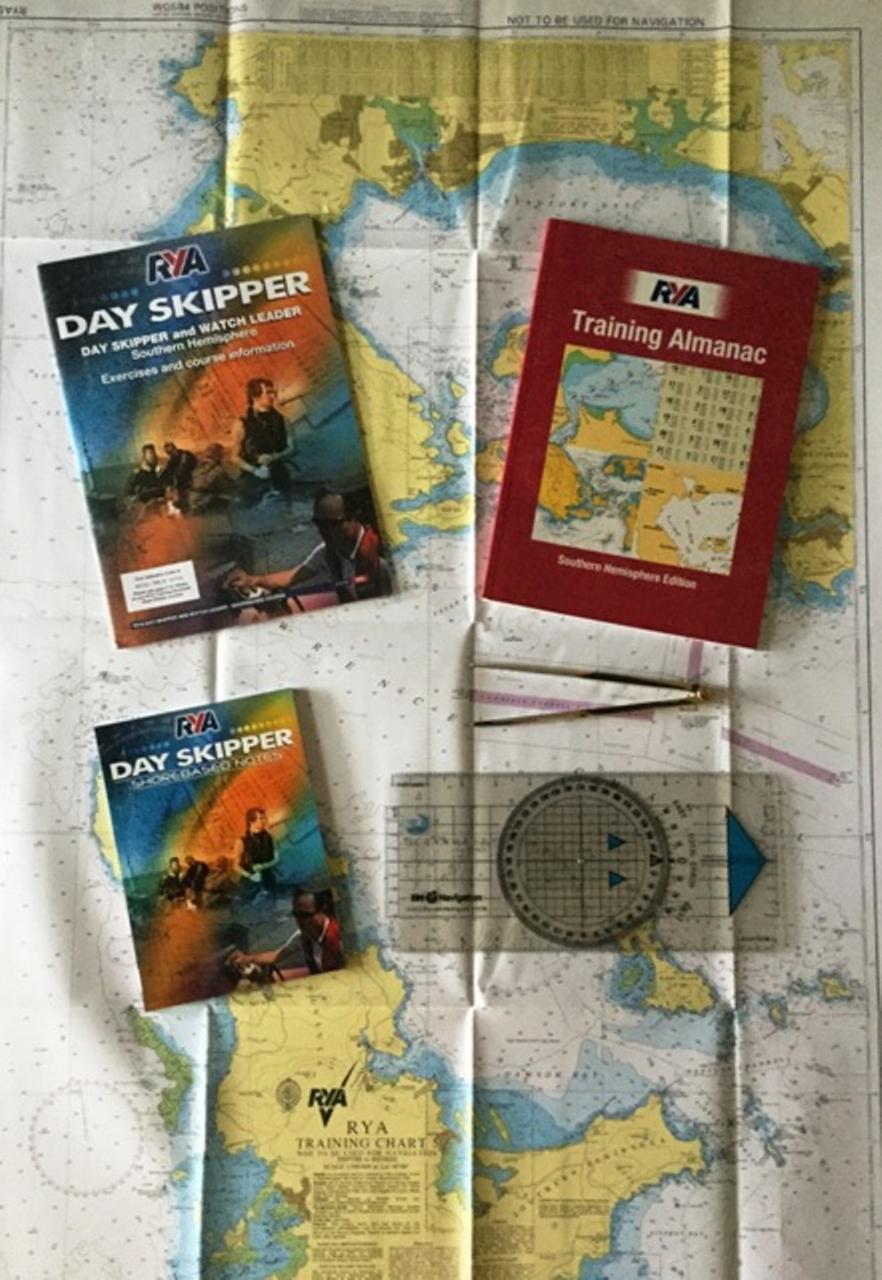 Duration: 40 Hours (approx.)
A comprehensive navigation course covering the theory required to plan and complete coastal passages by day.

What Will I learn?

This course covers the theory required to plan and complete coastal passages by day in familiar waters. It will increase your confidence about navigation and help you to sail your yacht with more confidence and certainty. The course will take about 40 hours of home study.
It is a great way to understand how tides work and how they will affect your navigation and will help you to really sharpen your passage planning and position fixing. At the end of the course you will have covered the skills required to undertake coastal passages by day in reasonable weather conditions and in reasonably familiar areas.

The course will take about 40 hours of study with an online assessment at the end.
Seamanship
Sailing terminology
Anchoring
Chart-work
Tidal Theory
Estimate of position and course to steer
Basic collision regulations
Weather
Passage planning
Instruction and support provided by an Oceanwest RYA Instructor, online course provided by Navathome Australia
What does the course include?
We will send you the RYA Dayskipper Student Theory pack which includes the RYA Dayskipper Theory Handbook, RYA Training Almanac, RYA Charts 5 and 6, Course Notes and Information Booklet, Portland Plotter and a set of brass dividers. We will also activate your access to our online Dayskipper programme. You will have 6 months access to the online programme, and this can be extended for a further six months if necessary for a payment of $60 to Navathome
What qualification do I get at the end?

After completing the online course there is a final assessment you will undertake. After passing the final assessment you are awarded the RYA Dayskipper Theory Shore-based Certificate.

Additional overseas postage charges apply if you are outside of Australia - please contact us if you are.

Next Step: - RYA Dayskipper Practical
Contact us on 0412 060 130 or email sailing@oceanwest.net.au

Login to the Dayskipper Theory Course - Click Here