Marine Diesel Engine Online Course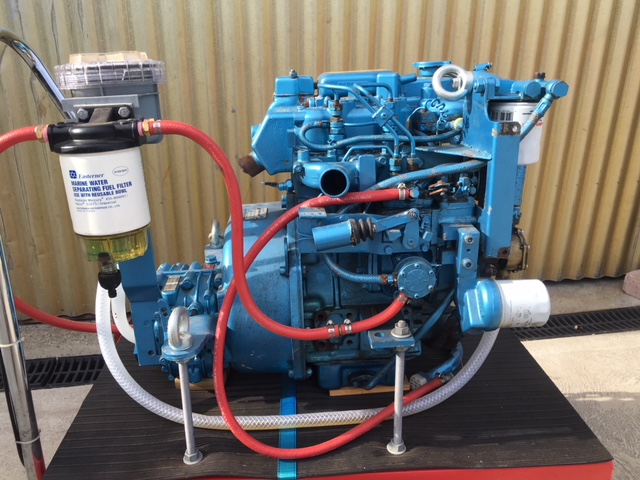 Duration: 12 Hours (approx.)
The Marine Diesel Engine is a very important part of your boat. But do you know how to maintain and repair it? This course will cover all the skills you need to know and how to do engine pre start checks, basic maintenance and what steps to take when it wont start! The course is presented in an easy to use interactive environment and also includes environmental awareness training.

This course is intended to reduce the potential for a breakdown, or to have a chance to fix an issue yourself without having to call out for help from the sea rescue.


Course Pre-Requisites:

No Prior Experience Required. You wont need any prior mechanical skills or knowledge for this course. We will start at the basic pricinples of the engine and progress from there.
Course topics include:
the principles of diesel engine operation
the systems and parts of the engine (fuel, lubrication, cooling, air / exhaust / electrical)
fault finding
rectification of common problems
replacing fuel filters and bleeding the fuel system
changing the seawater pump impeller
routine maintenance and tools required
winter lay up procedures
How is the course delivered?
The course is provided using the world class NAVatHOME training program.
Support and Extras
Through out your course, you will be supported an Oceanwest RYA Diesel Engine Course Instructor. Throughout the course, students will have full access to all NAVatHOME supporting resources and access to the international Navathome support network if you are planning an overseas trip.

Lifetime Access to Downloads
Reccomended Spares
Reccomended onboard tool kit
Please note, this course by itself is not the RYA accredited course which you need if you want to operate commercially. You will need to attend a practical session at an RYA training centre to get the RYA certifcate.
Please contact us on 0412 060 130 or email sailing@oceanwest.net.au